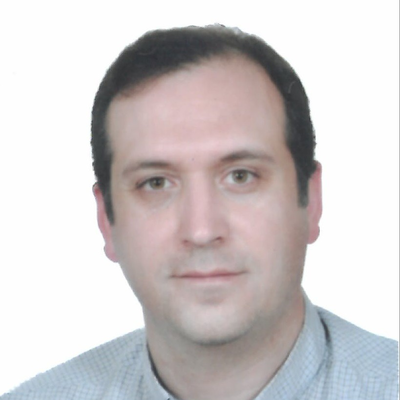 Обо мне:
An experienced mechanical engineer with over 14-year invaluable experience in automotive industry, especially in Trim & Chassis Assembly Shop facilities & process. Having high qualified experience in Assembly Shop facility projects by finding solutions based on ASL*, especially deep technical study of selection & procurement of mechanical facility like handling systems. 
My other field of experience is related to convergence of handling systems with vehicles, like adaptation of Overhead conveyors, skids, and under body parts marriages (SUMO**) with Vehicle Platforms by 3D software (CATIA). 
My third field of experience is to digital checking of Vehicle product project based on Assembly facility requirement in development phase. (NPDM-ENOVIA)  
Working in different projects helped me to gain good experience in management of time-cost-quality in projects. Currently looking for a suitable position in a progressive company, willing to relocate if necessary. 
*ASL: Alliance (Renault & Nissan) Standard Line
** Simultaneous Underbody Mounting Operation
Опыт работы
AVTOVAZ (March 2019 – Ongoing / Russia)
• Process Engineer (ASSEMBLY TECHNOLOGY DEPARTMENT)
- 3D design of handling facilities like Skillet, OH Hanger, SUMO in order to convergence with New Vehicles in CATIA V6
- 3D Reviewing of Vehicle Design in development phase in order to compliance with Renault Process Regulations. (facility scope) – 2 projects in ENOVA PDM
▪ Renault ACI PARS (May 2017 – March 2019 / Iran)
• Trim Process & Equipment Expert (CAMI: CHARGE D'AFFAIRES MOYENS INDUSTRIAL):
- Trim & Chasses Project Team member in Renault-IRAN JV and in charge of preparing RFQ of all manipulators in Final Assembly shop.
▪ IRAN KHODRO (IKCO) (Sep 2008 - May 2017 / Iran)
• Mechanical Engineer - Assembly Shops Equipment & Tools Engineering Dept.
- Technical Study of Installing Door Sub-Assembly Line in Assembly Shop: Pre-RFQ
- IKCO - Peugeot JV Project (Peugeot 2008, 301) for Line Adaptation (Conveyors).
- Technical Study of Modification of Handling Line in Assembly Shop for Producing Dong Fang/Peugeot Products Simultaneously.
- Preparing a Cost and Technical Proposal for Updating an Old Final Assembly Line: Pre-RFQ
- 3D Design of Modification of Handling Line (Hanger, Skid & Lift …) in Assembly Shop for Producing Logan (Renault) & Peugeot 405 Simultaneously in one Line by CATIA V5
- In charge of technical affairs of procurement of 2 Manipulators: Windshield, Sunroof
- 3D design of Seat, Battery & spare wheel Manipulator of Final Assembly Line for manufacturing in-site by CATIA V5
Образование
Islamic Azad University - Science and Research branch - Tehran
B.Sc. of Mechanical Engineering (Sep-2001\Apr-2006) - by Entrance Exam
Профессионалы из Производство / Механика
Профессионалы из разных отраслей рядом Moscow, Москва