4 года назад · 2 мин. время чтения · visibility 0 ·
S.I. Chronicles. Part 1. What to do?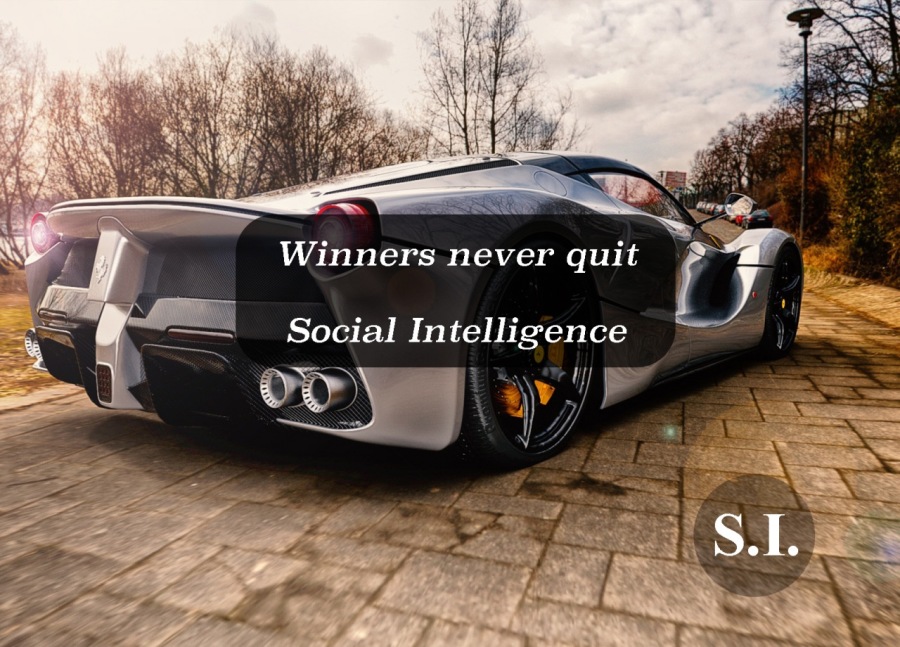 Hello, Friends! 
I wanted to start writing it some time ago. Well, everything happens at the right time. Like this S.I. idea came at a certain moment. This Chronicles will be about how a new product comes to the market, what we face and how to overcome questions & problems.
It will be interesting for those who want to start their own business, or for those who in any way is connected to entrepreneurship. Actually, it might be interesting for anyone. You never know what can inspire you to move on.
Let's start from the beginning. I finished school and graduated from the University. Specialized in Marketing. During my University years, I've started working. Used to sell Ford cars, worked in magazines and on a radio station. One thing that was beaten into my head during all of that time was: "Got to get employed in a good company and make a career". It seemed like there were no other options. My relatives, friends and everyone I knew was focused on the same stuff. When you are surrounded by people who aim at the same, you end up aiming at the same. Making your own business, creating a product? In all the conversations, it was said to be impossible, and only fools do it. That's the kind of attitude with which I went on to a corporate job.
You may ask, what is it about starting a new business??? Actually, it's the foundation. Until you walk the way of mistakes, you can't understand what you want. You can never achieve what you don't understand and don't want. To understand you'll have to go where you can.
I've spent many years in the corporate job. Was a part of such a companies like Honda, Johnson & Johnson and Microsoft. Made a career. Had a good car, a place to live & traveled around the world. Eventually, it happened. Everything lost sense. All the days looked the same. Nothing new was on the horizon. Very few things made me happy and none of them was connected to my corporate job. Those who've been there know what I'm talking about. You lose your passion (If you ever had one). It's like you've been going for some goal of your life, achieved it and finally, there was nothing else to do. Nowhere to go.
This was the toughest moment and at the same time the best one. Everything starts with the understanding. Usually, it's a crisis. Last things that happened to me on a corporate job, I received a prize for great results for the year and got fired with that prize in my hands. Funny, crazy, stupid. It really happened. I've lost my job even though I was damn good at what I did and results showed the same, together with awards from the company. After it, I've had a depression. Eventually, I concluded that the best award I received on a corporate job was losing that job.
It finally made me think what do I really want. For the first time in all the attempts to earn money, there was ME. Some guy who might want something. Like I never knew myself until that day. Everything before it was more like an army life. Following orders that remained from school, university, and previous life. At that time there were no more orders. No people to listen to. Just one person thinking. ME. With that understanding comes a simple idea. Human is the most important part of any business and success. Only when you understand who you are. What you want and what do you want to become - you can think of your business career. At the same time, you understand that all people are irreplaceable and unique.
I understood that money, company, career is nothing when you can not do what you want to do. When you can't enjoy your life. It brought me to thinking of what I really wanted. What I am capable of. In those thoughts, I saw way more than the stuff I've been doing during all my corporate years. And that vision became a new map for my life. I knew I could run my own business. I knew Marketing. Starting an advertising agency was obvious for me at that moment. I'm not saying that corporate job was bad, I'm just talking about my unique desires which appeared to be major at those times. I wanted to be my own boss. To be continued...
Andrew Goldman
Co-owner of S.I.
"
У вас нет групп, которые соответствуют вашему поиску