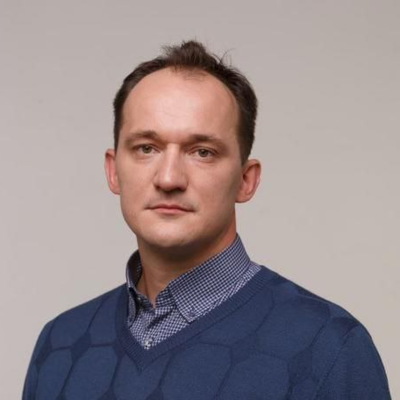 Обо мне:
13+ years experienced expert in public and media relations (agency and in-house). Proven success in specializing in strategic communications and brand positioning. Strong background in aviation, IT, finance&investments and cybersecurity sectors.
 
Опыт работы
Media relations PRINCIPAL
PromoAge PR agency
Client: Positive Technologies
(2021-now)
Build and generate interest and awareness in Client's initiatives. Establish media strategy to foster company's public image, support and promote ongoing activities.
Deliverables:
Successfully launched media support for roadshow and IPO on the Moscow Exchange – 120+ unique media pick-ups(articles, interviews, comments) and 200+ reprints and quotations in media
Grew brand awareness for a larger audience via special projects (advertorials) launches
Ensured wide media coverage for special events: organized 3 press-tours dedicated to the events. (E.g. media coverage for Positive Hack Days had 40+ media pick-ups)
PR director
Dr.Web
(2019-2021)
Coordinated the planning, development, and execution of PR activities in accordance with Company's strategic objectives. Led and coordinated a team of designers, copywriters and marketing communications specialists.
Deliverables:
Raised Dr.Web's citation index for 500% via successful media outreaches 
Launched series of interviews with Company's top management. 
Ensured regular appearances of Company's experts on national TV and radio channels
Developed and managed social media strategy from the ground up, such as creative content for  social media
Media Consultant
Primum consulting agency
Client: Gazpromneft, Vostochnyi bank, Artek (international childrens' centre)
(2017-2019)
Provided full-cycle PR services, consultative  approach to business owners in building brand awareness,  promotional and customer presence. Coordinated and launched communication strategy for well-known state-owned companies and representatives of large Russian businesses (Gazpromneft PJSC, the Artek International Children's Center, Vostochny Bank)
Deliverables:
successfully held 9 press events (including 3 international)
initiated 200+ publications in major federal publications on a non-commercial basis
developed a media distribution network in the following industries (IT, education, politics, transport, finance and fintech).
Senior PR manager
Akado Telecom
(2016-2014)
Developed and implemented strategic public relations and media campaigns to increase Company's awareness. Proactively pitched local press on Company's news and events.
Deliverables:
Organized interviews, quotations, analytical notes, comments
Developed wide variety of materials such as brochures, press releases, and advertising to increase brand awareness.  Preparation and initiation of informational occasions in the media and new media
Prepared the annual investor's report.
PR analyst (interim press officer)
Moscow Domodedovo Airport
(2011-2014)
As a PR analyst interacted with a variety of internal and external (e.g. airline companies) stakeholders and partners to  achieve media  coverage goals in terms of creating various PR opportunities. As interim press officer proactively responded to emergencies, managed reporters onsite and provided comments to media representatives.
Deliverables:
Protected Airport's reputation from attack and negative comments in crisis and emergency events
Prepared presentations and materials for industry events, arranged the participation of employees at industry exhibitions, round tables, press conferences
Wrote speeches, Q&A, interviews, industry reports
Other experience
RTS Stock Exchange, Finam, MDM Bank, Bauman State University(Moscow and Myanmar)
(2002-2011) 

 
Образование
MCU - Moscow City University
Institute of Humanities - philology and Russian language - 1996-2001
Candidate of Sciences - Russian Language and Foreign Literature - 2004
RUSSIAN STATE UNIVERSITY FOR THE HUMANITIES
Faculty of Economics of the Institute of Economics, Management and Law of RSUH - 2007-2010
Другие пользователи, которых зовут Maxim
Профессионалы из Маркетинг / Реклама / Связи с общественностью
Профессионалы из разных отраслей рядом Moscow, Москва